Fueling Dynamic Leaders
A Sports Nutrition & Leadership Academy created for athletes by athletes.
Today the DEFINITION of BEING an ATHLETE has SHIFTED. If you have aspirations of making the Varsity team at your High School, or playing for a top club in your area, if you want to be recruited as a collegiate athlete, or if you want to become a professional athlete, MORE is EXPECTED from you and it's important to become a COMPLETE ATHLETE.
This is NOT JUST about being TECHNICALLY skilled or understanding the TACTICS of your sport. Today BEING an ATHLETE is the technical & tactical PLUS, what you're doing on a daily basis like...
Having a personal plan for your meals & hydration as well as routine mental preparations leading up to BOTH trainings & competitions that you can execute consistently...
Knowing what your Individual HYDRATION needs are...
What are your SPORTS NUTRITION best PRACTICES? And what kind of PERSON are you to your TEAMMATES?
What is your plan when you have to FACE ADVERSITY and how do you OVERCOME it?!
How do you INFLUENCE & make the OTHER people around you BETTER?
BUT HOW DO YOU GET FROM WHERE YOU ARE NOW...
...TO WHERE YOU WANT TO BE?!
It's by discovering and learning the tools, mindset, nutrition, leadership style, and consistent activities that you can create and implement. You need to DEVELOP the TOOLS & continue to UP-LEVEL your knowledge, that will give YOU an EDGE. Because we can tell you, not everyone will do the extra to get ahead.
If you're willing to commit, The Fueling Dynamic Leaders Academy WILL GIVE YOU this inside look, help build confidence, strength, healthy lifestyle practices & provide strategies to HELP YOU create the tools in becoming the COMPLETE ATHLETE!
REACH YOUR FULL POTENTIAL
Tools for Performance in and out of the Sports Environment
Are you an Athlete?
Looking for your next level & more ways to boost your performance in Sports and Life?
Wanting to understand how nutrition can help your fitness and help change your results and sports performance?
Who wants to develop leadership skills that will be a path to success in life?
Searching for ways to up-level your game?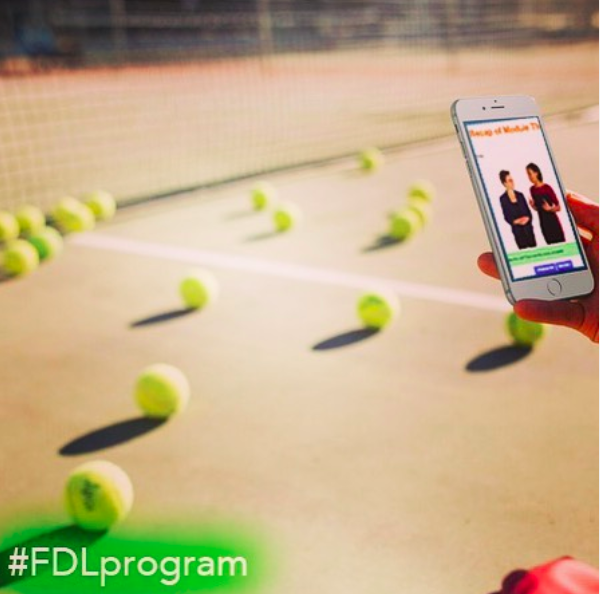 Meet Meg and Angela
Your FDL Academy Coaches
Angela Hucles is a 2x Olympian and World Champion in soccer and former professional athlete and University of Virginia graduate. She knows exactly what it takes to be ready physically and mentally to do your best in sports and in life.
Meg Mangano, a former NCAA Division I and All-American lacrosse player, Sports Dietitian and the Team Nutritionist for the LA Clippers of seven seasons, can share science based knowledge and insight on how to optimize nutrition for performance, recovery and longevity.
Both Angela and Meg bring years of experience as athletes and professionals to the program and participants will learn from true role models in the world of sport and nutrition.
If you are a Coach, Parent, or Administrator, and want to learn more about TEAM & GROUP
Opportunities and Discounts
, click on the button below.